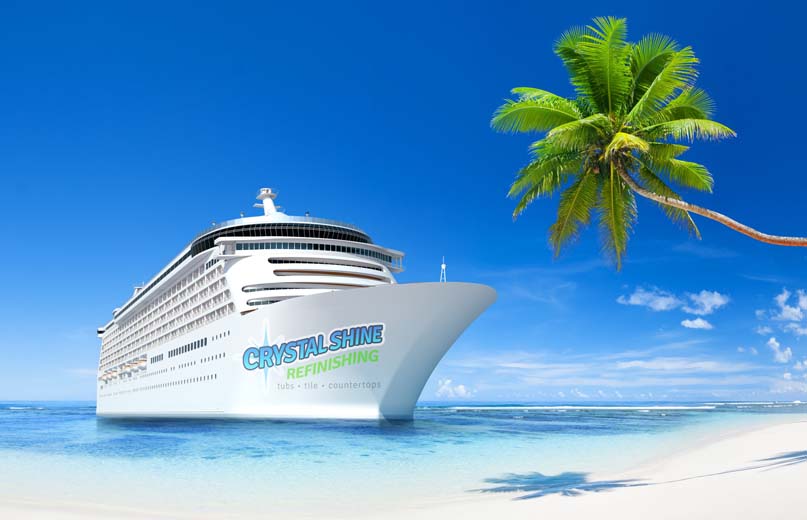 Refinishing Options for Cruise Ships – Efficient, Economical, & Eco-Friendly
Whether the work required involves shower enclosures, sinks, tubs, countertops, backsplashes, cabinets, vanities, floors, or walls – we can put the clean shine back on in an as environmentally-friendly manner as possible.
By refurbishing what is already in place, you save money!
We already expertly repair and restore worn, stained, or scratched surfaces in homes, hotels, motels – so of course we can apply our services to cruise ships!
Tub & Shower Refinishing Services
The surface of your bathtub will be smoother, making it easier to maintain between cruise guests.
Our environmentally safe refinishing process can also remove hard water stains and mineral deposits from bathtubs, glass shower doors, and fixtures. If a guest room bathtub or sink cannot be restored naturally, we offer low-VOC coating options that can be customized with colors and textures.
We restore fiberglass showers and leave them looking refreshed with a clean sheen that will last. This service removes hard water stains, removes soap scum, and brings back the luster and shine of shower enclosures. Our refinishing process costs less than it would to replace the shower pan and surround.
Anti-slip Patch Installation or Removal Services
We install or replace the non-slip surface to help in the prevention of slips and falls.
A safe and chemical-free process. Our anti-slip patch installation is an affordable way to have your tub and shower surfaces professionally etched for increased guest safety. If the existing anti-slip texture of a tub or shower is worn, stained, or unsightly – we can remove it and replace it if desired.
Countertop Refinishing Services
Beautiful countertops and vanities throughout the ship, without spending as much as a full replacement would cost.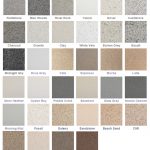 StoneFlecks™ Multi-Color Finishes
Enjoy the look of a natural stone surface with lasting durability – with less inconvenience than renovation and with less waste – at a fraction of the price!
Crystal Shine Refinishing professionally applies these beautiful low VOC, FDA-compliant finishes that bring earthy mineral tones to a multitude of surfaces.
In as little as one day, your guests can get back to using the countertop or vanity surfaces, while enjoying the high-looks of real stone.
---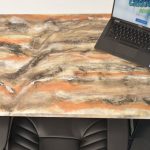 VividCote™ Countertop Coatings
A high-performance professional countertop coating system applied by Crystal Shine Refinishing brings new life to worn horizontal surfaces!
Extremely durable and resistant to scratches, this virtually odorless zero-VOC countertop coating is FDA-compliant for use on food contact surfaces and brings years of beauty to countertops, worktops, tables, desks, and any other horizontal surfaces that need a stunning finish.
---
Renew Ship Cabin Balconies, Spa Surrounds, and Bathroom Floors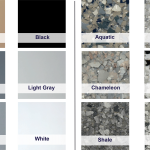 StoneTuff™ Concrete Floor Coating Systems
Certain floor surfaces can be transformed into beautiful, functional, and durable finishes for guest foot traffic in less than 24 hours. (Note that drying times can vary depending on the thickness of coatings required, the humidity, and surface area size.)
Fast-curing concrete coating systems – StoneTuff™ Epoxy, StoneTuff™ Polyaspartic, and StoneTuff™ Hybrid – consist of a pigmented base coat, optional moisture guard, optional choice of decorative chips, optional traction additive for slip-resistance, and durable finishes with a clear protective topcoat.
---
Restore, Repair, and Reuse – Crystal Shine Refinishing is ready to help you have beautiful surfaces throughout your cruise ship.
We guarantee all of our work and our professional staff is ready to serve you!
We understand the need for cruise ships to be able to have damaged interiors repaired and rejuvenated quickly and affordably with attractive colors and durable finishes. There is often a push for cruise operators to maintain their vessels while in service, in an environmentally safe manner. Our team of technicians can help with repair work onboard the ship while docked – to be fully ready for in time guests to board upon the next departure.