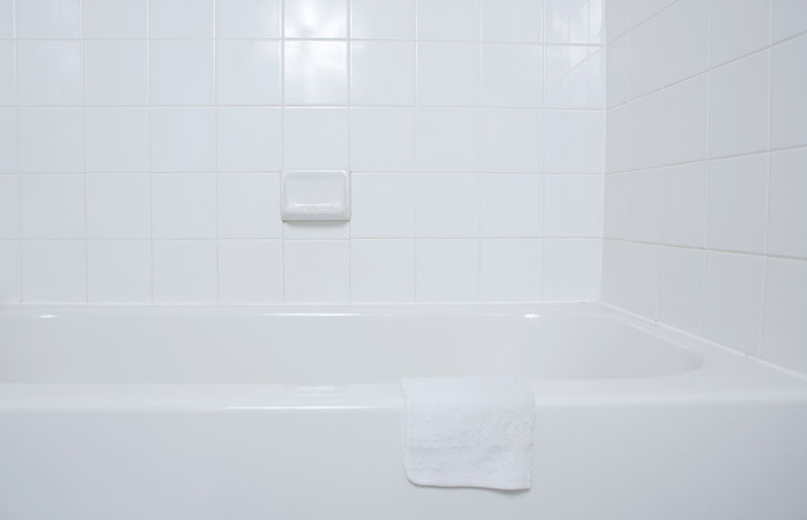 Services for Commercial Property Owners
Are your bathrooms and vanities clean, but they look dirty because of unsightly scratches and hard water or mineral stains? Have a bathtub, toilet, or sink showing the signs of use and stained from soap scum buildup or mold? Is the tile and grout dirty or in need of repair, or any tiles stained or cracked? We can help!
Help your guests love your bathrooms. Crystal Shine Refinishing helps property managers, hotel owners, and resort owners to have bathtubs, tub surrounds, shower stalls, cabinets, floors, and countertops looking clean and modern.
Your visitors and guests are concerned about germs and the cleanliness of restrooms and surfaces. An unsanitary or dirty kitchen surface or bathroom will deter customers. Concerns about dirty bathrooms account for more than 50% of all customer complaints in the rental, hotel, motel, and resort industries. Clean tubs, showers, sink vanities, cabinets, and kitchen countertops can have a definitive effect on your success as a rental property owner.
We can remove the ugly, dirty anti-slip patterns at the bottom of your bathtub or add new anti-slip surfaces to tubs and showers to increase safety. The processes we use may be completed in a day or less, leaving your bathrooms ready before your guests arrive. We remove those stubborn stains and we can also fix your broken tiles and restore your grout lines.
Crystal Shine Refinishing restores kitchen and bathroom surfaces – and even floors – to look like new again. Your clean surfaces will be smoother, making them easier to maintain which helps to save you more money and your valuable time. We are ready to help you have beautiful surfaces. Residential or Commercial, we guarantee all of our work. Contact us today to learn more and to schedule a time for a free estimate!