Cabinet Refinishing Services
If your cabinets are in bad shape, or you just want a brand new look – we can offer professional custom options!
Crystal Shine Refinishing is here to help you find the perfect color and finish for your personal taste when it comes to your cabinets in the kitchen, bathroom, laundry room, pantry, garage, workspace, or any area of your home or business that needs an upgraded look. Our team performs the cabinet refinishing process to do more than just cover up the old – we restore and enhance the finish and color of any cabinets to a new and durable finish that lasts for years.
With hundreds of various cabinet refinishing options, we're happy to assist you with choosing the finish and color that complements your existing style and design features. Throughout each step of the process, we want to make sure you are pleased with your selection and with the results.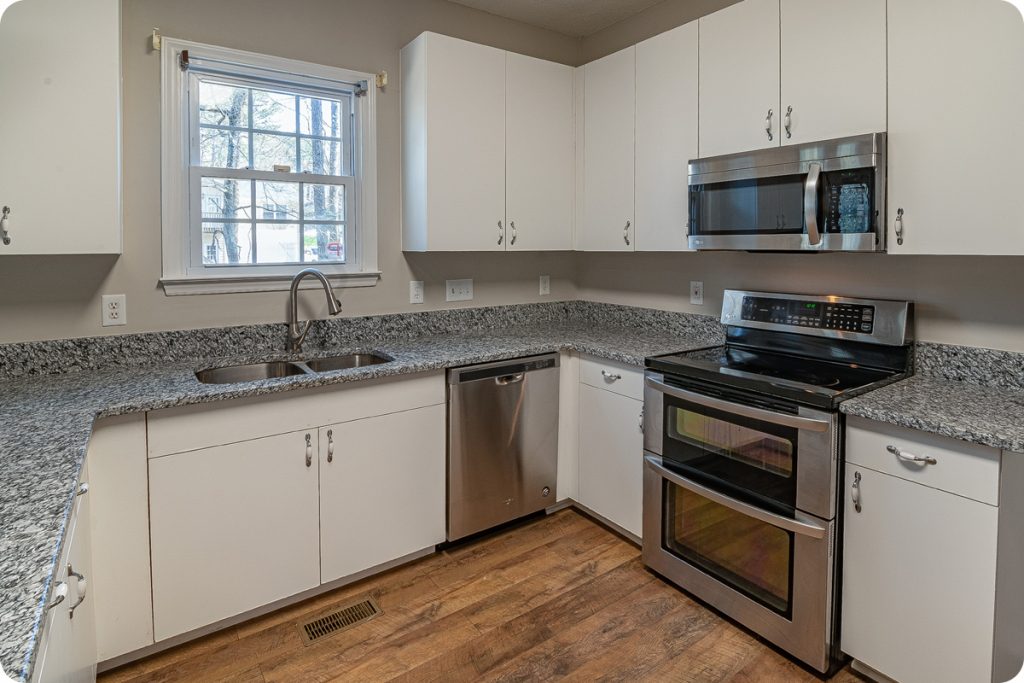 Refinish instead of replacing!
Give your cabinets a brand new look with Crystal Shine Refinishing
Using your existing cabinets saves valuable time, money, and landfill space. We can add brand new cabinet handles and fixtures to match your desired style. Resurfacing or refinishing cabinets is always a more cost-effective option versus replacing them entirely. If your home or building is older, the wood is likely already better quality than some of the manufactured cabinets available today. We can make them look modern and beautiful, while staying within your budget.
First we remove all the cabinet doors and hardware to thoroughly clean them. Priming the doors and the cabinet frames comes next to prepare the surfaces for our durable coating process. We take special care to ensure an even coverage, so that the renewed surfaces will have clean and finished appearance. The end result makes your cabinets easier to maintain and have more attractive to look at.
Enjoy a brand new looking kitchen, pantry, or bathroom with years of lasting durability at a fraction of the price of replacing!
Cabinet Refinishing Services Include:
Restore, Repair, and Reuse – Crystal Shine Refinishing is ready to help you have a beautiful cabinet in your kitchen, office, or living room. Residential or Commercial, we guarantee all of our work. Our professional staff is ready to help you!
CabinetCote™ Topcoat System
The specialty CabinetCote™ system has been developed specifically for vertical surfaces such as cabinetry. These coatings dry quickly to help prevent sagging –and the low-gloss, matte finishes hide imperfections and wood grain well with little surface preparation.
These topcoat systems are also available with Sterlion™ antimicrobial with SilTrac™ technology that will inhibit the growth of bacteria on the surface and protect the surface from product damaging bacteria.
The preparation process of sanding, cleaning, repairing, applying the primer, and then finishing with the durable topcoat can all be completed in a timely manner to bring years of durable use.
Ready to get started? Get a FREE estimate today!